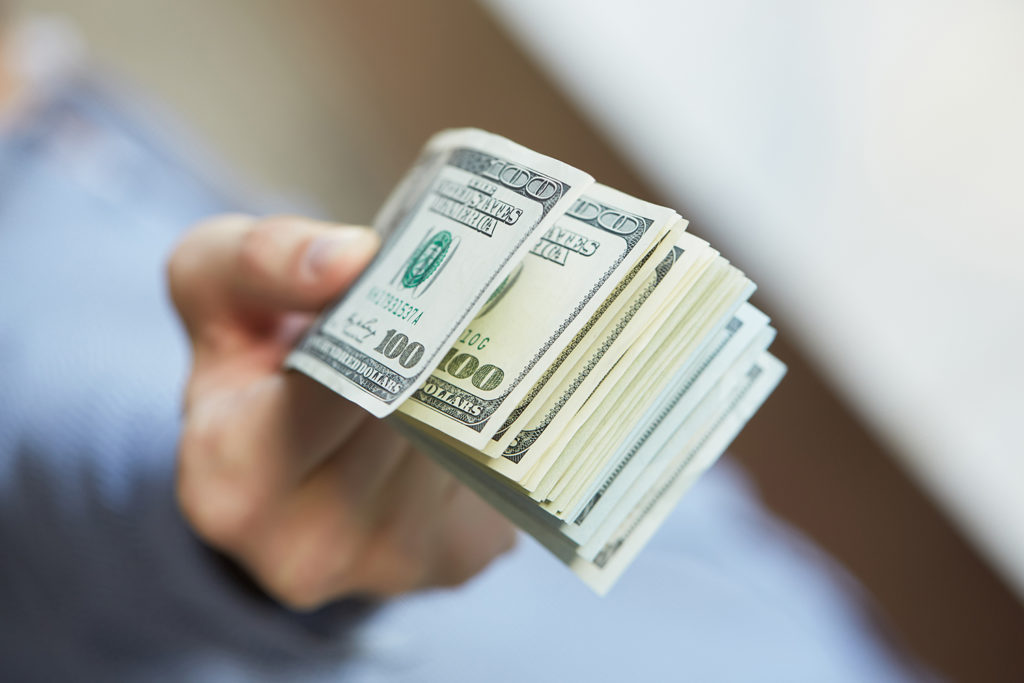 When you purchase a home, and you work with a real estate agent, you DO NOT pay your real estate agent directly. His or her commission is offered by the listing broker to the buyer's agent, called a coop fee, and paid for at closing by the seller.
For the longest time, probably since the inception of the real estate industry, when real estate agents and developers came to be, consumers have been told that working with a buyer's agent does not cost them ANYTHING-It's FREE!
In some regards that is true, since you are not paying your buyer's agent directly, but you ARE paying that agent indirectly.
At closing, your funds (downpayment and mortgage funds) go to the closing company, who immediately disperses those funds to the seller and the real estate agents, based on an agreed percent, which is determined in advance. Everyone gets paid out of your funds, even though you do not cut a check directly to your buyer's agent.
The fee the seller pays has historically been 6%. (side note: My listing fee is much much less)
Before you even submit an offer, your agent knows he or she will receive a percent of the sales price, typically 2.5%-3%, although the great majority of listings in the Denver metro area offer 2.8%
A rebate returns a portion of that amount to you. I offer up to 25% of my commission based on a sliding scale which I provide at our first meeting.
This is real money, and lots of it!
You will get a rebate right at closing. It'll look like this:
Do you see that line item, $4,432.24? Yes, that's real money. Money you now have because you chose Abode Real Estate.
We believe in providing the greatest value for Denver Real Estate services, thus we are happy to offer buyer rebates.
In general, Real Estate Rebates to buyers:
1. Directly benefit consumers
2. Increase your purchase power- make yourself a more competitive buyer without having to do anything extra!
3. Would help to increase housing affordability- Huge problem in Denver and other trendy urban areas.
A Rebate is totally legal and legit, and in fact both the IRS (a rebate is a non-taxable event; it is not income *best to consult your CPA though since everyone's situation can differ) and Department of Justice have published information about them.
Click Here to read the US Department of Justice Stance on Buyer Rebates
Why don't all realtors offer rebates?
Very few real estate agents offer rebates for a variety of reasons.
1. Their brokerage will not allow it. Someone has to pay all those corporate salaries and bonuses, office staff, trendy brick and mortar spaces, national advertising, etc.
2. It is prohibited in their state. Yes, can you believe it? Some states outlaw rebates. Talk about price fixing. Fortunately Colorado is not one of them!
3. It's the status quo- the way its always been done. Consumers don't ask so why take money out of their commission?
4. As long as consumers are ignorant to their ability to receive one, we don't need to change, right?
Why does Abode offer a rebate?
Abode offers a rebate because our core values are Transparency and Value, Value and Transparency.
Value means you receive a superlative service at a fair price.
Technology has enabled real estate agents to do their jobs much more efficiently than in the past. You can view homes directly the second they hit the market from the MLS, with High Def pictures, virtual tours, etc.
This saves countless man-hours driving around in a car looking at everything like you would have had to do in the olden days when you had a black and white photo in a newspaper.
Real estate agents used to be "gate-keepers" of information. Now not so much. That information is all readily available. BUT, the industry is still by and large collecting the same fees!
Mostly for the better, at least as far as Real Estate is concerned: EVERYTHING is electronic now.
It is akin to Amazon, Uber, Cable TV, etc. Technology is disrupting old ways of doing things.
You can have your cake and eat it too
Last but not least, working with Abode, we will work diligently to get you the best possible price and terms, in most cases provide a rebate, AND you will STILL receive concierge-level service. Some call it boutique, I call it concierge.
That's what I call Value!
Stop overpaying. You deserve a 21st century Realtor…