You may have heard the advice don't buy the most expensive house on the block. What's the reasoning behind that? If you view your home as an investment that appreciates in value then you have to consider what the other homes around you look like.
How is it that a small ranch surrounded by contemporary masterpieces may actually appreciate more than a beautiful new build surrounded by tiny bungalows? The real estate principles of progression and regression come into play here, and this is playing out in neighborhoods all across Denver.
Check out this listing on Tennyson Street in Denver's Berkeley Neighborhood for a visual. In this example, a small house is for sale for around $1,000,000. The land value of the lot has been driven up due to the dense development of the surrounding area, the influx of bigger more expensive homes nearby (and also the multi-family zoning but we'll save that for another post on zoning). The house and lot's value has progressed due to redevelopment of the surrounding neighborhood.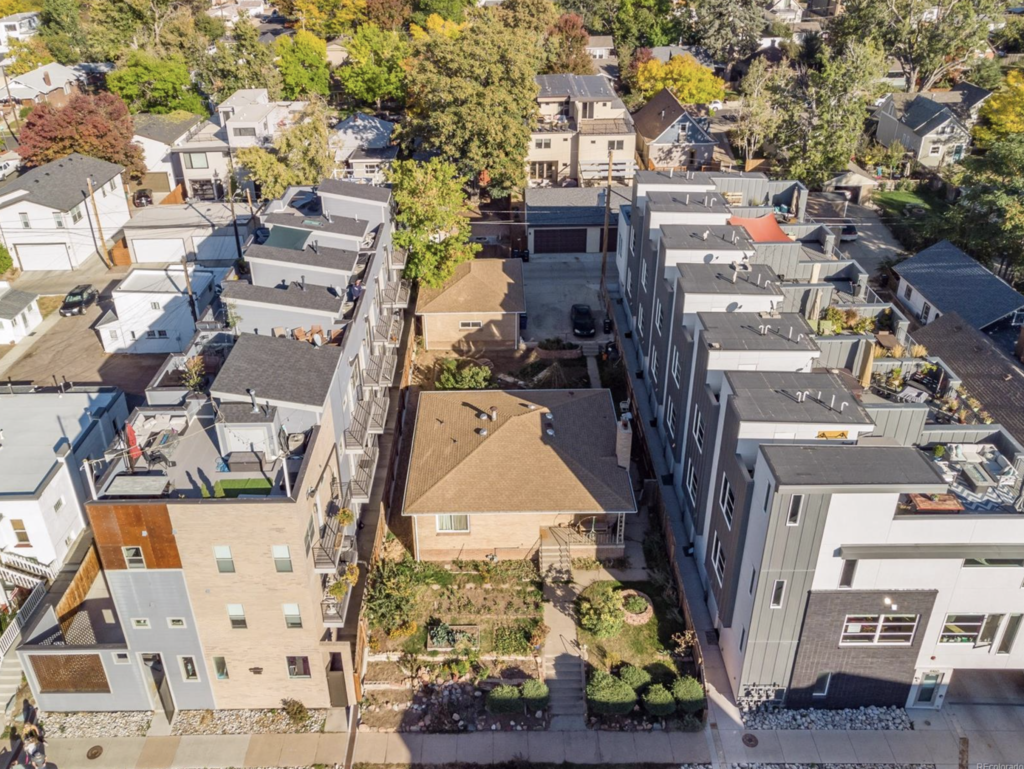 The principle of progression states that the value of less expensive properties will increase when surrounded by more expensive properties. For example, if your home is worth $500,000 and it is surrounded by $1,000,000 homes, the value of your property will go up.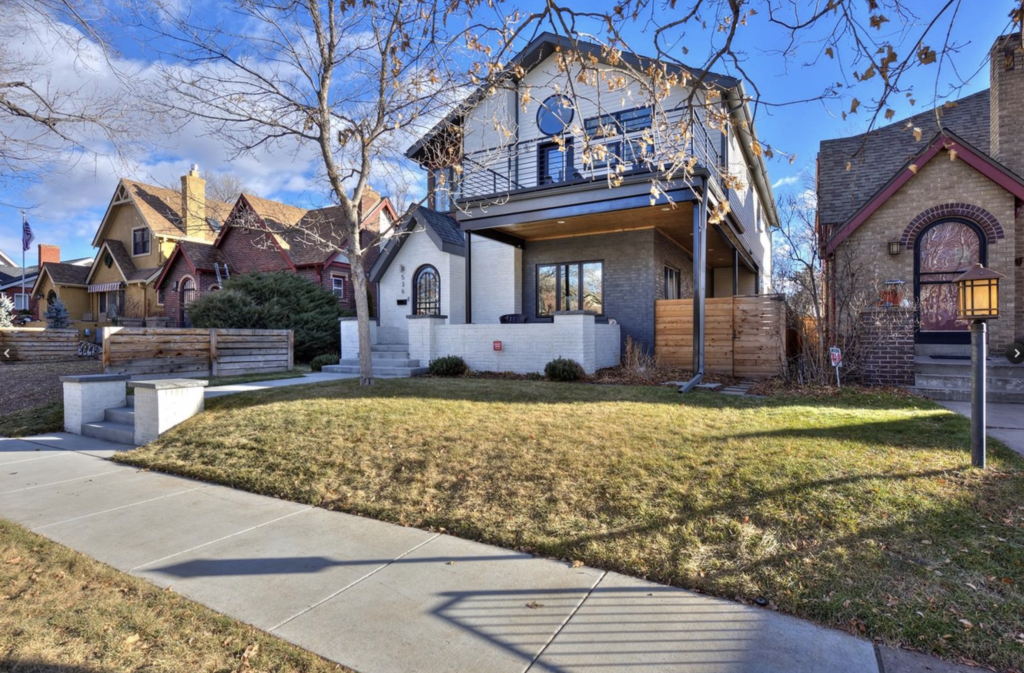 In a neighborhood like Wash Park, many homes are being redeveloped, either as pop-tops, shown above, or scrape and new build. This has a similar effect of pulling up the values of the existing original housing stock.
Conversely, regression is the phenomenon of valuable properties having their value diminished by the surrounding lower-value properties. Both of these principals can be seen in virtually every Denver neighborhood on one block or another.
When considering your next purchase, remember that often you will get greater appreciation if you are in a conforming type house for the neighborhood vs the "most expensive or biggest one." Although in a rapidly changing neighborhood, one that has new builds all around, the rules can be different as the other houses may surpass yours in the next several years so the neighborhood character is important to apply this lens.
This highlights the third real estate principle of conformity. In short, a home that is more likely to retain or increase in value when it is similar in age, condition, and size to other houses in the neighborhood. Our suggestion, to best protect your value is to understand what type of neighborhood you are considering. It is a stable neighborhood with little new inventory, redevelopment, and change? If so, and you buy the most expensive house, you may not realize as much appreciation in the future. If its a rapidly changing neighborhood, the same principals can apply but it's a bit more nuanced which is why it is critical to have a knowledgable agent on your team. Interested in chatting more about real estate and protecting the value of your investment? Drop us a line or comment below!