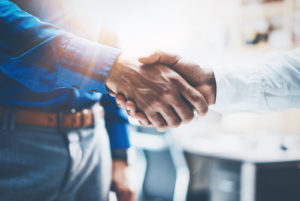 Get to know
Abode Realty
Abode Real Estate is a small Real Estate brokerage serving buyers and sellers in Denver and surrounding areas, with an unwavering dedication to customer service, value, and client satisfaction.
Abode strives to fill a void that we feel exists in the Real Estate services marketplace: that of highly professional and exemplary service, for an honest and fair price. Our mission is to be the Best Value in Denver Real Estate.
Our mantra: great people, inspiring neighborhoods, amazing abodes. If that sounds like you, please reach out to us. We'd love to grab a coffee at your favorite coffee shop or ours.
MISSION STATEMENT:
To provide the greatest possible value for real estate services through a fair, modern pricing structure, to protect and maximize a client's financial interests in all situations, and to assist, consult, and counsel in a transparent, meticulous, and professional way.
FIVE CORE VALUES
Value
Value is derived from fair, low cost pricing in comparison to the traditional, "status quo" way that real estate commissions are typically set, while providing the personal dedication, attention to detail, communication, skill, and intelligence that is critical to a smooth experience and transaction.
Transparency
Transparency starts from the way we handle our commission fees. We strive to be up front-no smoke and mirrors here. Clients are kept informed, and up to date on every aspect of a transaction. No stone is left unturned.
Integrity
Integrity permeates everything. To sum it up in one sentence though, it means putting your clients' fiduciary (financial) interest first and foremost. A repeat client is the goal.
Industry
Industry is hard work. Being available often and frequently. Working diligently each day to act on behalf of an active client. Searching the MLS, searching off-market properties, making calls, staying abreast of market data and news that may affect the real estate market.
Professionalism
Professionalism is last here but certainly not least. Timeliness, attention to detail, respectfulness, and communication. Sadly these qualities are often lacking overall in the industry.