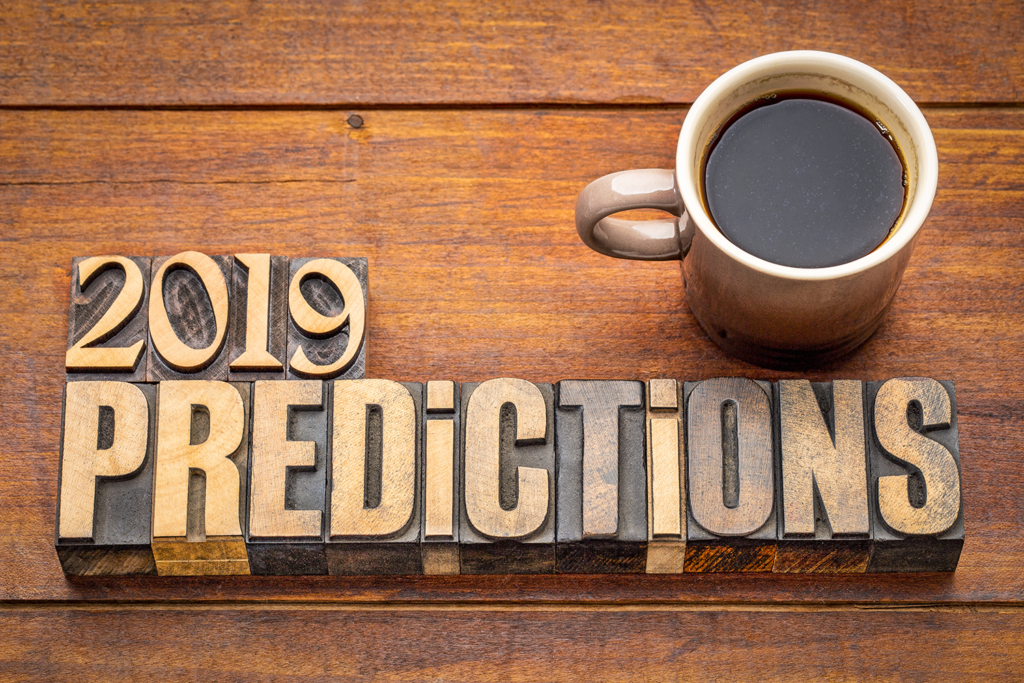 It's that time of year again as we turn calendar over to 2019 where Americans are looking into the near future to conjecture what the next year may bring. We focus on Real Estate here at Abode, with a focus on Denver in particular, so that is where this blog post will focus.
Good predictions should be rooted in facts and data, trends, extrapolated out, and that leads me to my first observation.
VOLATILITY
2018 was a tremendously volatile time period with regard to politics and finances. During a 10 year bull run in markets, the Federal Reserve manipulated and juiced markets by injecting massive amounts of liquidity and debt into the system through quantitative easing and ultra low interest rates.
Asset prices, including stocks, bonds, and real estate, all shot to all-time highs.
Some have called it a debt bubble, or an asset bubble. The underlying fundamentals just did not seem to matter during this time, metrics such as price to earnings ratio for stocks, or home price indices (wage to price) for real estate.
The stock market has been on a roller coaster ride for the past 4 or 5 months and all three major indices down around 5% for the year.
Real Estate in Denver cooled off tremendously starting in about June, with year over year inventory up significantly, days on market up, sales down, essentially all the key metrics softening.
At the same time mortgage rates for a 30 year FRM (fixed rate mortgage) hit their highest levels since 2011.
MORTGAGE RATES
Mortgage Rates are really the key to it all. Hardly any end-buyers (owner-occupants) purchase homes in cash, so more or less all houses are financed. Interest rates make a huge huge impact on affordability and can either increase demand or lessen demand.
Incredibly low interest rates in the past have enabled buyers to purchase more house than they would normally be able to in a normal interest rate environment, or in many cases allowed buyers who would not otherwise be able to get into the housing market, to purchase houses.
Rising rates have ripple effects throughout the entire housing market.
The real key here is the rates, and the monetary policy that the Federal Government chooses to pursue. At this point in time the short term rates set by the Fed could be higher, could be lower, next year, so it makes it nearly impossible to predict housing in 2019 given the fact that INTEREST RATES ARE THE HOUSING MARKET.
Let me say that again, INTEREST RATES ARE THE HOUSING MARKET.
Global Financial System
In addition to the US economy and monetary policy, there are factors at play right now in the Global Financial System that are giving investors pause, such as Trade Wars, Actual Wars, Currency Defaults, Brexit, Crude Oil etc etc.
Pessimism
I was literally listening to an NBC morning show and on came Jim Cramer, their loud economic prognosticator. He made several recommendations such as riding stocks with an S&P index (you know, the index that was down 6.2% for 2018) and also he said three times to move money into CDs. You know, like Certificate of Deposits. That is crazy to hear a financial expert suggesting to put money into 2% yield certificate of deposits, after years of FANG stocks that go up 10% or 20% per year.
It is clear that a pessimistic view is taking hold in the markets and Real Estate has to be in lockstep.
Actual Predictions:
Assuming Mortgage Rates do not crest more than say 5.25% for a 30 year conforming FRM I believe the Denver market will continue along much the same path as 2018.
There will still be tight inventory, and as such days on market will still be relatively low. There is still an imbalance of buyers to homes available.
Average and Median price will go up, but by a more modest amount of 5%
Total Sales will go down as more and more people are priced out
It's still a great time to sell, in fact it may be the BEST time to sell if you have surplus real estate or an underperforming rental property. The market PEAK may be in already. SELL SELL SELL
So then what about home buyers? Good time? There are deals in every market, and buying a house is a circumstantial thing. If you need a house, and your time frame is long, then make sure you really study the numbers. The room for error is just much smaller than it was in say 2014 or 2015. However, with rates still historically very low, good deals and good mortgages are out there.
It's certainly going to be interesting to say the least! What do you think?