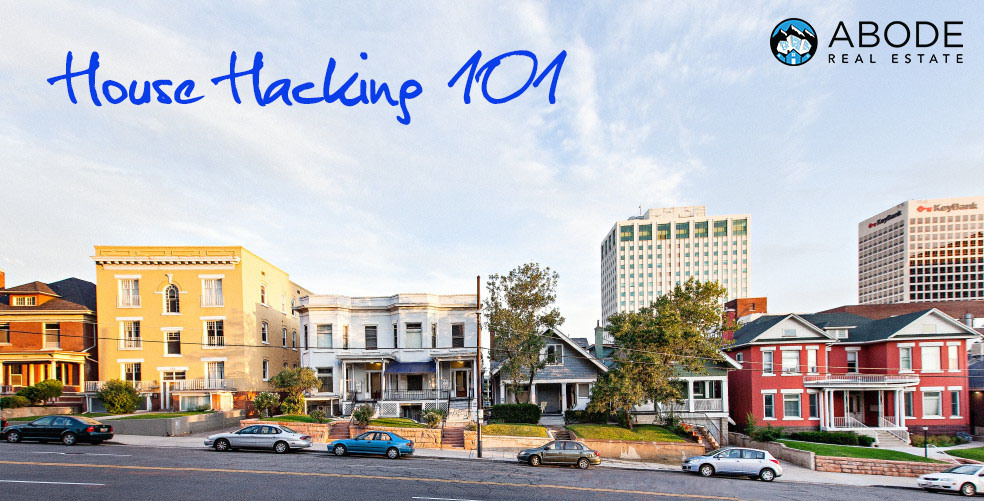 House Hacking has become a popular term lately in the Real Estate Investing Community and also another community known as FIRE, Financial Independence and Early Retirement. In fact, as it comes to FIRE, developing and utilizing hacks for just about everything is a must and is one of the key tenets to reaching FIRE.
This post will focus on the hacking aspect of Real Estate, and in particular, houses, aka House Hacking.
What is House Hacking?
There is not one definition for house hacking, but it generally involves buying rental property or rental properties (plural) using creative methods like little to no money down. Normally in order to buy a rental property a buyer would need 20-25% down and receive a slightly less preferential interest rate than the owner-occupied interest rate. The classic example of the House Hack is using an FHA mortgage of 3.5% down and buying a duplex, triplex, or quadplex (up to 4 units is considered conforming with government-backed loan). In order to get the FHA financing with the best interest rates, the home would be an owner occupied home, however, the owner could rent out the other units either as long-term rentals or short term rentals, cash-flowing those units, and most likely covering the entire mortgage. Additionally, sometimes there is the potential to do fix-ups on the units and greatly increase the rents, possibly even then refinancing with money out of the house in order to go acquire another property in one year.
This example is quite difficult, impossible actually, to do in the Denver area. There are very few 2-4 unit buildings that trade hands and they would be incredibly expensive. Here's an example of a building with 4 one bedroom apartments that is listed in City Park. The building is listed at $1,200,000 or $300,000 a unit.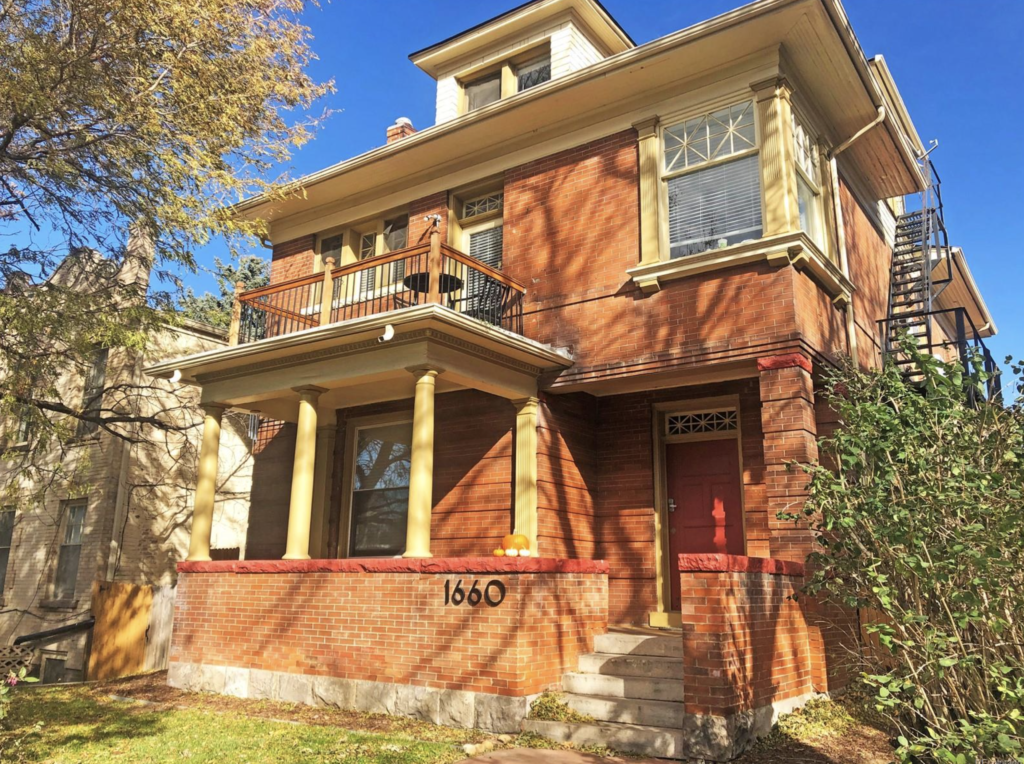 The ultimate goal with this form of house hacking is to acquire one building or many buildings quickly and at a younger age when you don't have lots of capital built up. Without lots of capital, it is imperative to think outside the box to grow your net worth and assets if you are interested in getting on the path to FIRE, or if you are just someone who is very interested in living a comfortable life in retirement.
In other cities, especially midwestern cities or Northeastern United States, these 2-4 unit buildings are everywhere and can be purchased for little money relative to Colorado.
House Hacking in Denver
To me, House Hacking is a mentality. Therefore, it can be applied to any purchase where you are using high-level strategies. Here are some examples starting with the most basic, easiest examples that apply even to just a house you will buy as an owner-occupied house.
Researching and utilizing the best loan programs to purchase your first place.

Pro Tip:

a good broker like yours truly has a rolodex of myriad lenders who specialize in different things. There are still 0% down, no PMI, programs out there believe it or not. Many people make the mistake of either getting just one name of a loan officer from their real estate agent or just going right to Quicken Rocket Mortgage without really studying up on everything that is out there. Many real estate agents don't even understand the difference between an agency mortgage and a portfolio mortgage. It's critical that you align yourself with a strong team of your RE broker, and your mortgage broker, in order to acquire wealth through real estate. Good advice alone here can save tens of thousands of dollars.
Buying even if you don't have a lot of down payment: Use as little money down as possible to still get your result. This will differ from buyer to buyer but never exceed 20%. This will enable you to either leave money for fix-ups, "value-adds" or just leave capital for acquiring another property after the first one
Research low-down loan programs such as VA if you are eligible, FHA (3.5% down), 3-5% down conventional loan
See if you are eligible for the CHFA grant
See if you qualify for some of the 0% down, with no PMI, loans that some of the local deposit banks offer. Yes, these are out there!
Joint Venture with Relatives
Borrow from a relative the down payment for a house.
This can be structured with a healthy return to your relative, which is safer and better return they may get in stock/bond markets.
Co-purchase house with a relative. They would have joint ownership as tenants-in-common
Rent out Rooms
An easy way to house hack is to rent out rooms. Buy a 3 bedroom house and rent out two bedrooms to long term tenants. Once you start collecting rent, this can count towards your income which will allow you to possibly get another mortgage for another property more quickly.
Refinance
Always watch mortgage interest rates and consider refinancing regularly, to lower interest rate, but also to possibly cash-out if you have added value through fix-ups or additions. The cash-out isn't for a boat :-), it's to buy another property of course!
HELOC
A Heloc is a great tool to use if you have lots of equity in the house and want to keep your original first lien. Heloc rates are around 5% interest and may be tax-deductible if used for certain purposes.
BRRR
This is a higher level tactic but can be applied successfully if your goal is to build a rental portfolio.
What Makes House Hacking Different?
House hacking is different from other hacks in that housing is subsidized by the federal government indirectly through interest rates and mortgage programs. In essence, a person can borrow an extraordinary amount of money, at a very low interest rate, for an "investment," although we aren't really calling it an investment. We are calling it a place to live; you're an owner occupant. Where else can you borrow $300,000, $400,000, or $500,000 with little money out of your pocket in equity, at a rate of merely 4%, over an incredible 30 year duration? Nowhere, the answer is nowhere.
Here's an attainable example:
Buy a single family home in Denver area in 2020 for $350,000. Let's say you put down 3% or $10,500 and the seller pays closing costs. Then let's say that you live in it for one year, then place a tenant in there. Over the course of the next 30 years the tenant pays the mortgage completely, although its fair to say that you will either cash flow the property or pay down the mortgage with the extra profit, possibly knocking 10 years or more off your mortgage. After 30 years, you own the house free and clear, and the house now has a market value of $952,000 using an assumed annual appreciation of 3.4%, the historical average since 1991.
In Conclusion
Partner with smart people, be intentional with your strategy, research, plan, GET IN THE GAME!
Further Reading: