Happy Friday, y'all! Topic for today is E-scooters. Love 'em or Hate 'em they sure do seem to be popular and here to stay. This is becoming a pretty common scene around town (maybe not today since it's snowing!):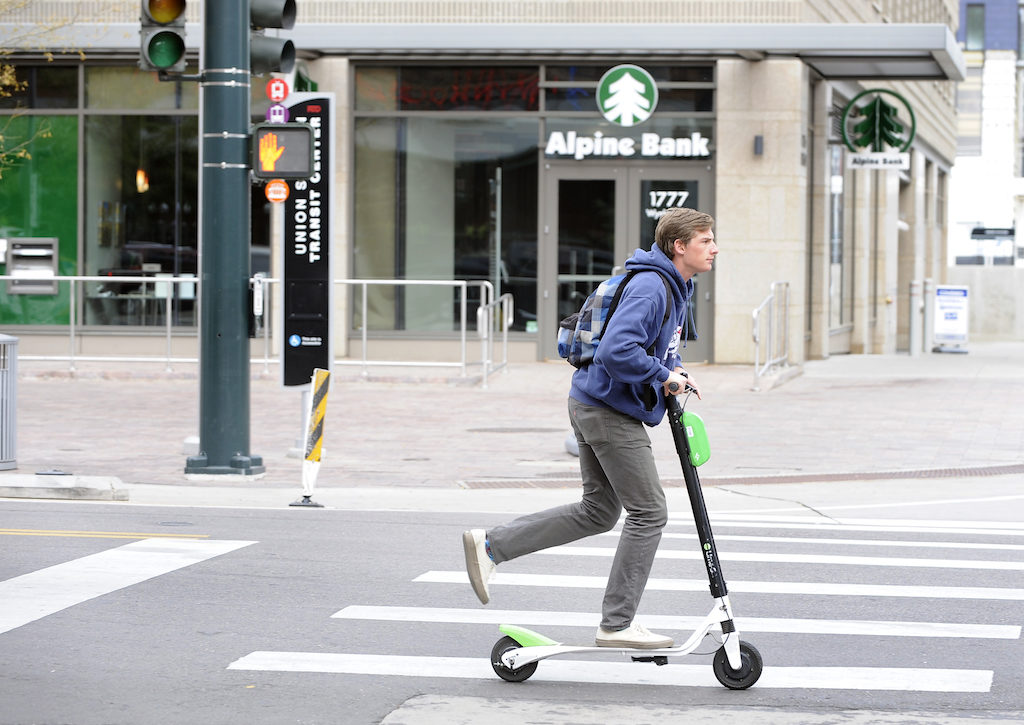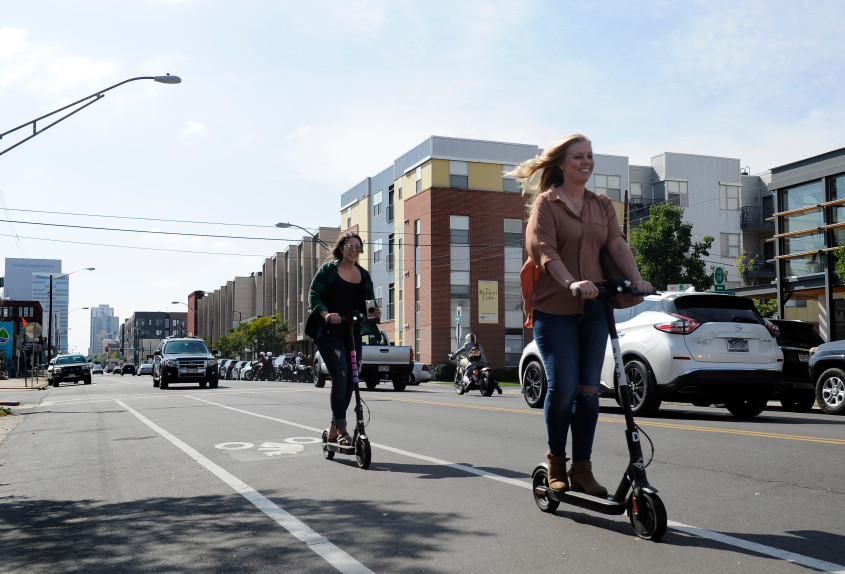 First off let me say that they seem really fun and cool! They seem so popular especially with young people <30 let's say (my own observations) however I have witnessed people of all ages on them. They are so popular that not one but a handful of companies have set up shop on Denver's sidewalks.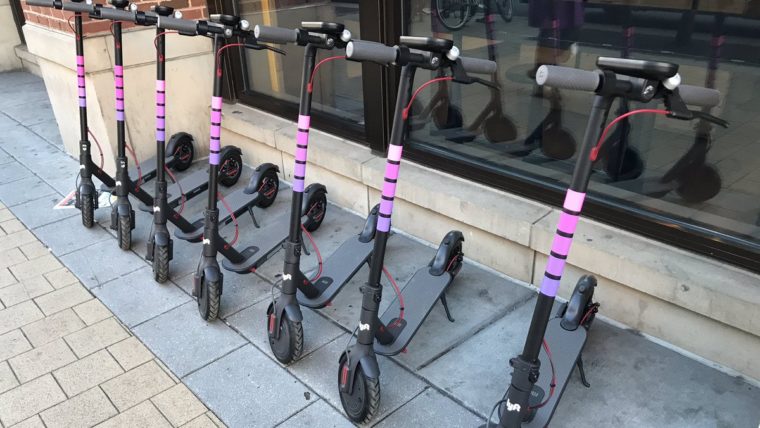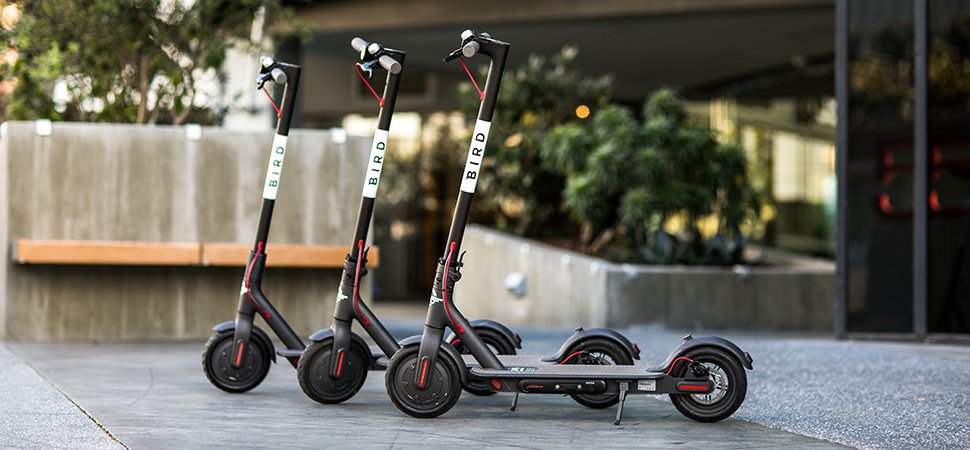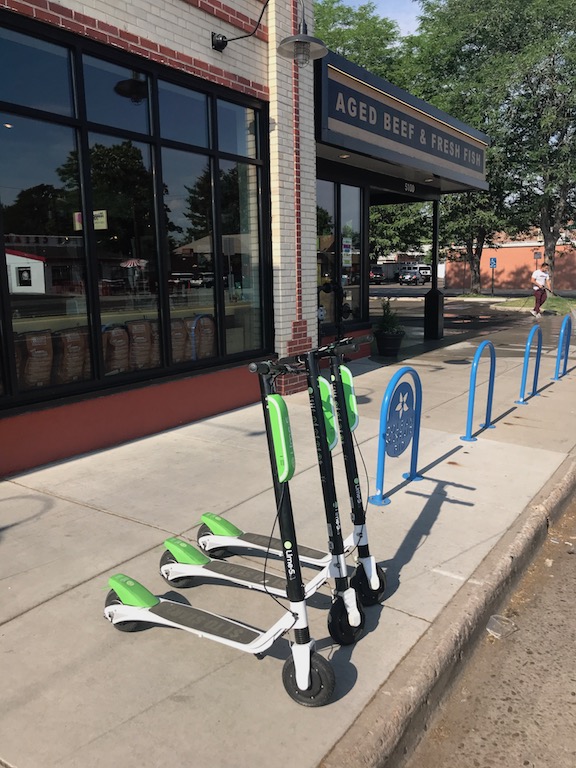 I do have some concerns, questions, and thoughts about e-scooters moving forward though:
Safety
Definitely have some concerns here regarding safety, mostly for the riders, but also for pedestrians. There's already been several deaths of riders on e-scooters in the short time they've been out, and reports of Emergency Room visits due to scooter accident are alarmingly increasing in cities where scooters are installed. Now, I'm not a worry wart about these things; I have a motorcycle license and commuted via motorcycle to previous work jobs. Anyone who rides a motorcycle knows the inherent dangers of getting on the bike, and also understands the importance of safe driving, wearing appropriate riding footwear, helmet, gloves, etc.
While the rules dictate that users should wear helmet, it appears that most scooter operators do not, and it's not uncommon to see riders in flip-flops with ear-buds in.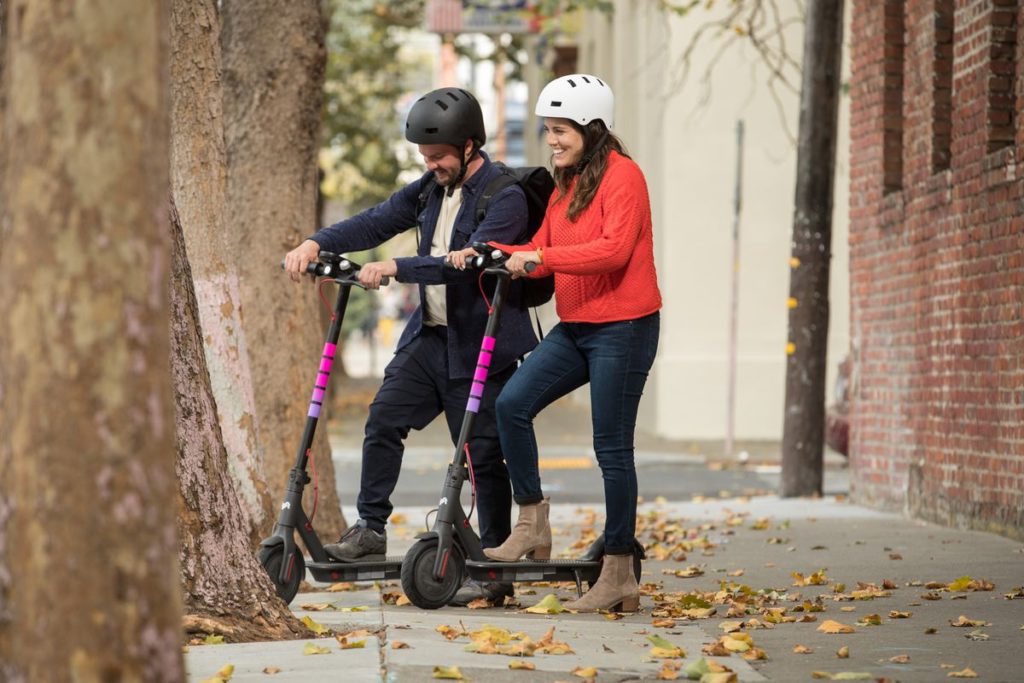 There is also risk to pedestrians frankly if a scooter is used on the sidewalk. I do not support scooter use on sidewalks the same way that I don't think bicycles should be ridden on sidewalks.
From an article in Streetsblog recently:
"The scooters are not necessarily compatible with what's going on the sidewalk. We need to probably move the scooters to the bike lanes," said Arizona State University urban planning Professor David King. "We're having a hard time getting bike lanes built for bikes."
There's a minor issue here in Denver with that. We just don't have many lanes of bike lanes, most of which are not protected bike lanes, and getting funding to build more miles of bike lanes has been met with much resistance.
Denver is a Car City
Denver is most definitely a car city, actually probably a truck city! Look at our mass transit options and the rider share of commuters who use mass transit. Intra-city mass transit is a little lacking, and most people commute via single occupancy vehicle. Additionally, since we are first and foremost an automobile city, our roads and streets are engineered to move big vehicles quickly.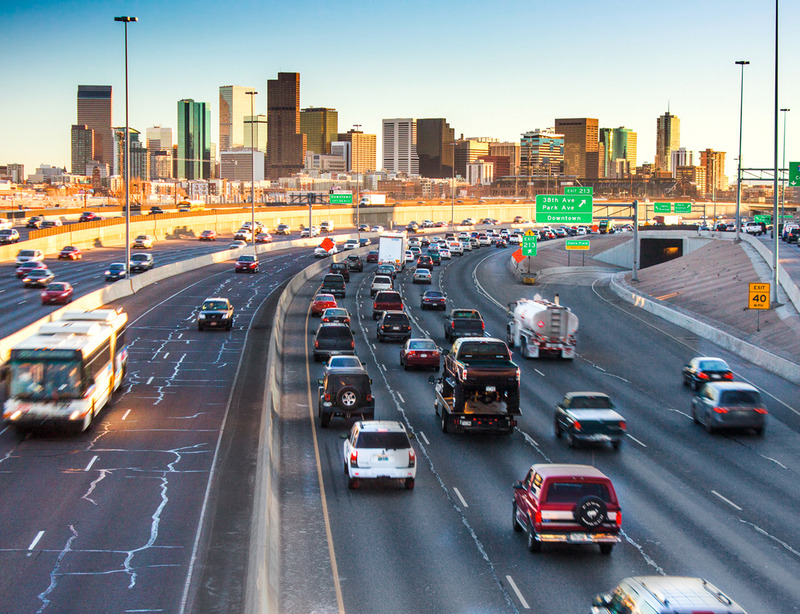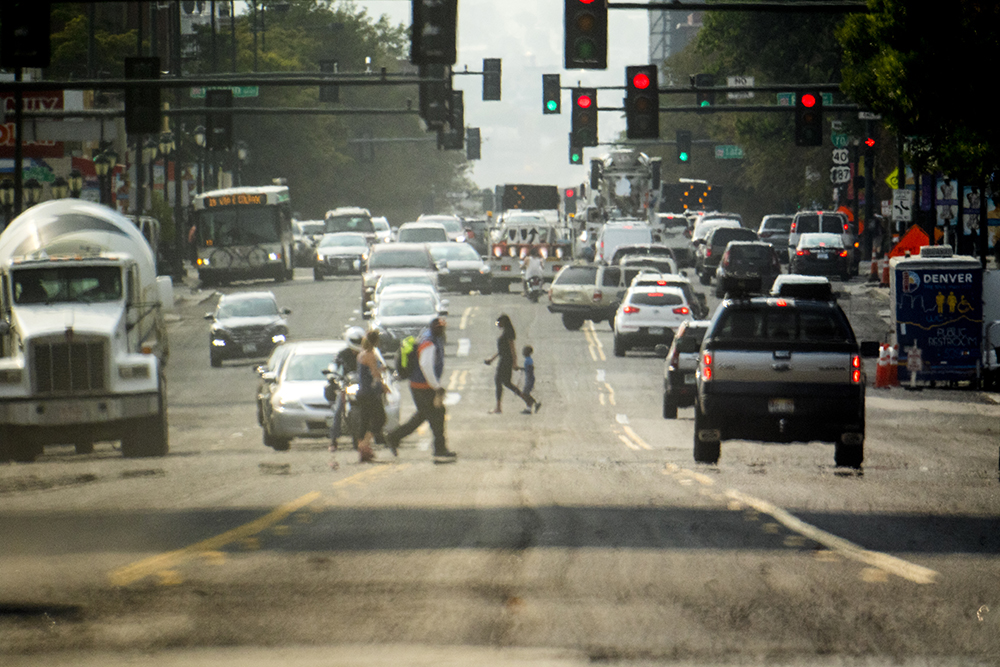 Big vehicles moving fast, and quiet scooters just don't always jive. I literally saw a younger man almost get crushed just the other day by a car making a right on red, at 1st and Josephine in Cherry Creek (one of Denver's busiest intersections) and the scooter rider just went right across the crosswalk (he was using the sidewalk) as if the car would automatically stop. There's several reason why people modify motorcycles to be really loud, one of which is actually for safety. If you can hear someone there's a better chance you'll see them.
Last Mile
With all that being said, I really do think the e-scooters are cool, and very interesting technology, with the potential to be less impactful to the environment than single car commuting. These scooters have the potential to serve "last mile" transportation needs. For instance you take mass transit to work but need to get 1/2 mile from light rail to office. You just hop on one of these scooters. Of course, walking is always an option and burns a few calories to boot, and don't forget about riding a bike. However, a great city has myriad transportation options and I welcome the addition of them and look forward to see how they further integrate into the transportation fabric in Denver.
What are your thoughts on these scooters? Passing fad or here to stay?