February 15, 2023
Denver Median Prices down 21.89% from May 2022 to January 2023
It comes as no surprise to anyone who follows Colorado Real Estate that the frothy prices in Denver, driven skyward by the loosest and cheapest borrowing rates ever (unleashing incredible demand from primary residents, second home owners, and investors alike), would peak and retreat once the Federal Reserve commenced with their policy reversal (dubbed "quantitative tightening") in March 2022.
In layman's terms, the Fed decided to aggressively hike interest rates (via the Fed Funds Rate) and increase the cost of borrowing for everything. While the Fed doesn't set mortgage rates per se, their policy decisions affects the bond markets, which determine daily mortgage rates offered.
Mortgage Rates went from around 3% (or even below) in March 2022, to 7.5% in October 2022 (Currently around 6.5% in mid Feb '23)
For the purposes of this post, I'm focusing on data from only the City of Denver, only detached single family homes.
As you can see from this graphic, Average and Median Sales prices in the city of Denver, for single family detached homes, peaked in May 2022. These were homes that contracted generally in April, possibly March, and even early May. The June 2022 data is actually from May 2022 closings, hence median and average prices peaked in May 2022 but listed in June 2022 "market update."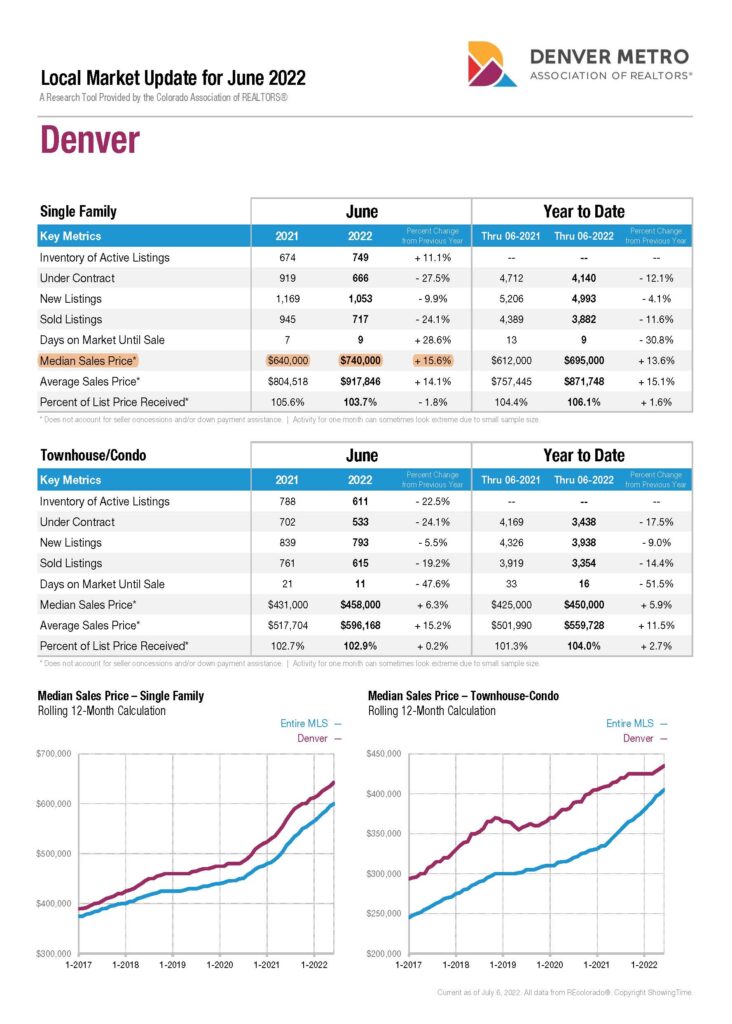 Mortgage Rates Rose Aggressively starting in March 2022 until peaking at around 7.5% in October 2022
Here's where we stand to start 2023:
The Median Price for a detached single family home in the City of Denver has fallen from $740,000 in May 2022 to $578,000 in January 2023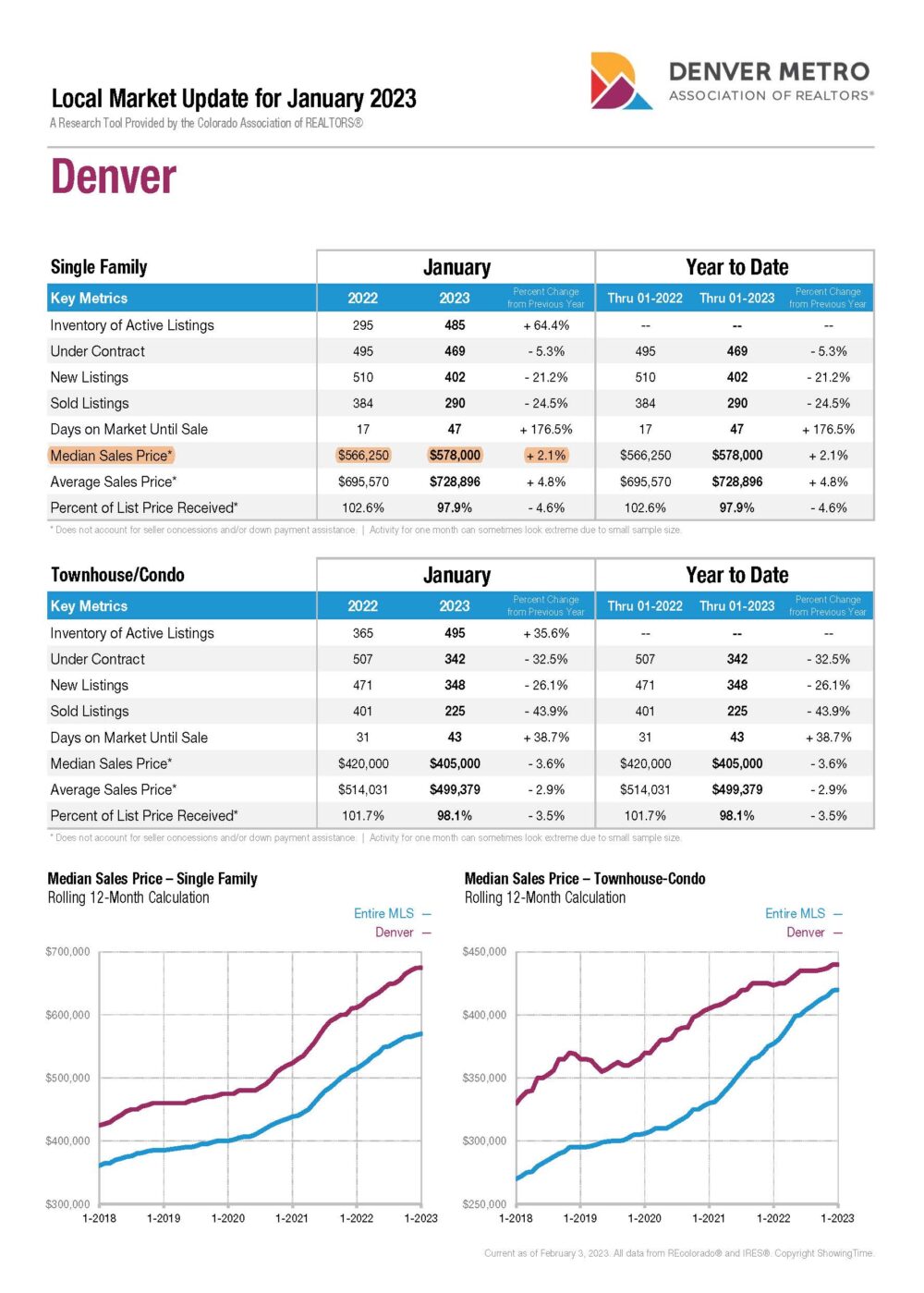 Check back for more insight into the Denver Real Estate market, where it's at now, where's it may be going. Some of the topics we aim to tackle in future posts include:
Will mortgage rates remain in this range in 2023, go lower, or go higher?
Is the bottom of the market in? Have a reached the price floor?
How much lower could prices go?
Is this similar to the GFC (Great Financial Crisis)?
Is it a bad time to be a buyer?