One of the easiest ways to refresh the look of your abode is paint. It is a relatively affordable and easily DIY way to update your space. If you have ever visited your local paint store, the wall of color swatches is as mesmerizing as it is overwhelming. How do you choose?!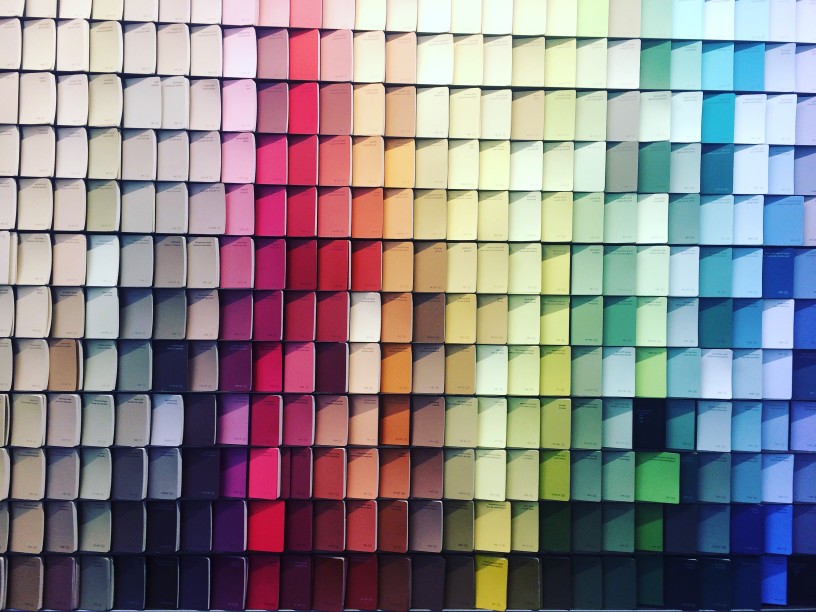 A good place to start, the color of the year! When Sherwin-Williams announced that its color of the year was Naval, an accessible deep, dark navy blue, we were on board (pun intended).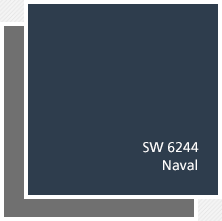 "The use of color in interior design is changing. It's not just about what a space looks like anymore, but how it makes you feel," said Sue Wadden, director of color marketing at Sherwin-Williams. "People want to feel grounded and inspired to pursue their mental, physical and emotional well-being. Naval is reminiscent of the night sky, which people have looked to for centuries for guidance, as a muse and as a reminder to live more mindfully." See our tips below for incorporating this versatile classic color in a modern way.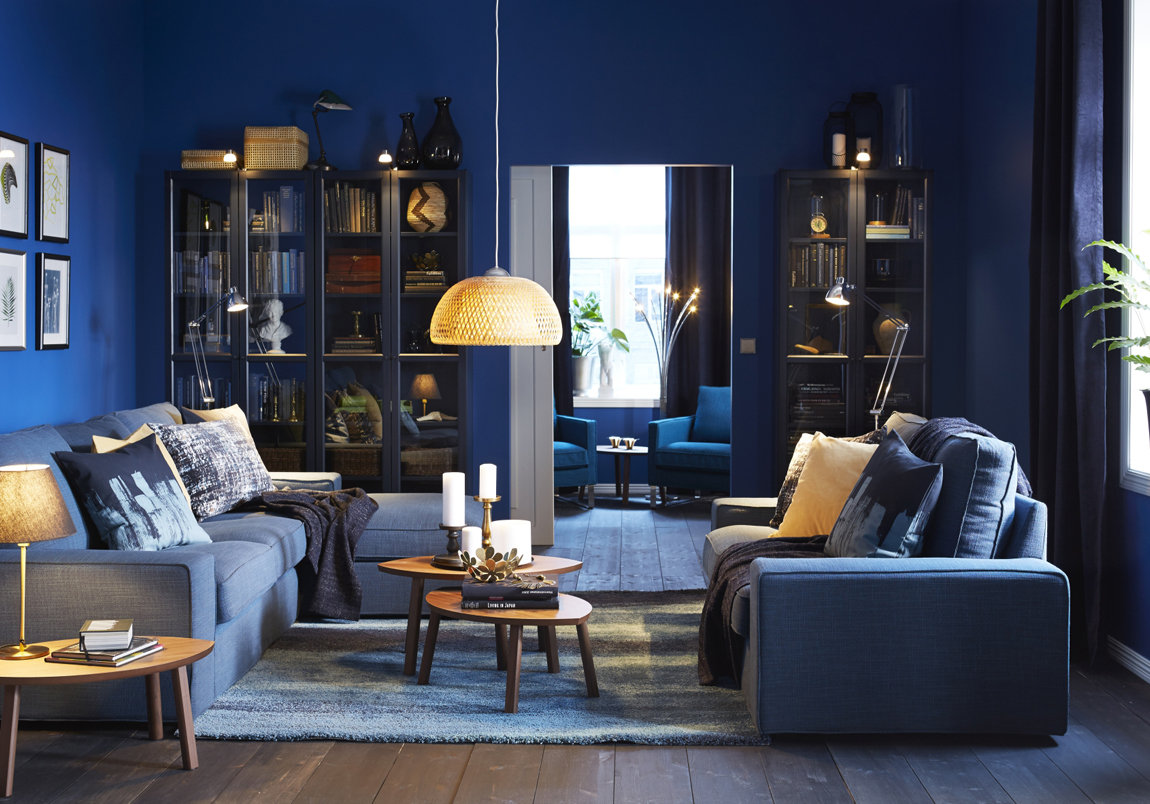 First, let it be known that we love a black and white kitchen. However, they are becoming ubiquitous. Do you love the luxurious combination of marble countertops and brass fixtures? Consider Naval bottom cabinets in place of white to compliment the look.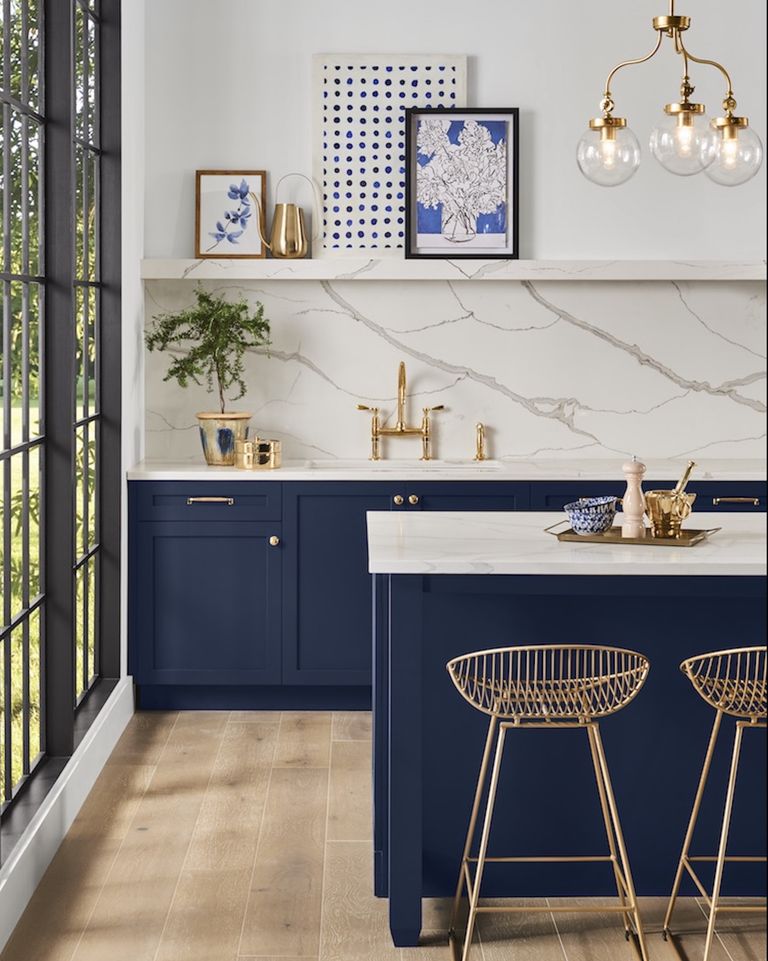 How about the living room? Use Naval on an accent wall to ground pops of color such as emerald green.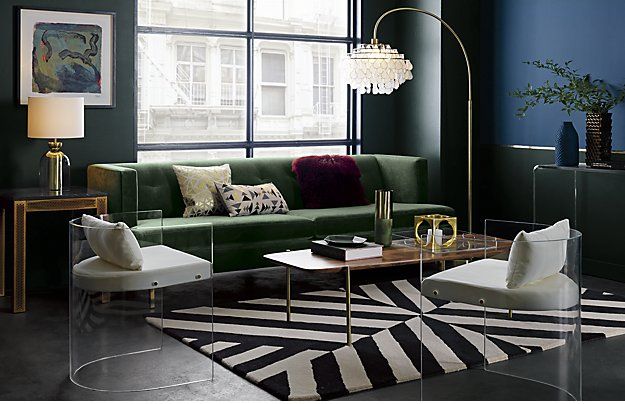 Naval is also a handsome compliment to modern neutrals such as soft greys and bright whites. Enhance the relaxing atmosphere of your bedroom with the shade of the night sky.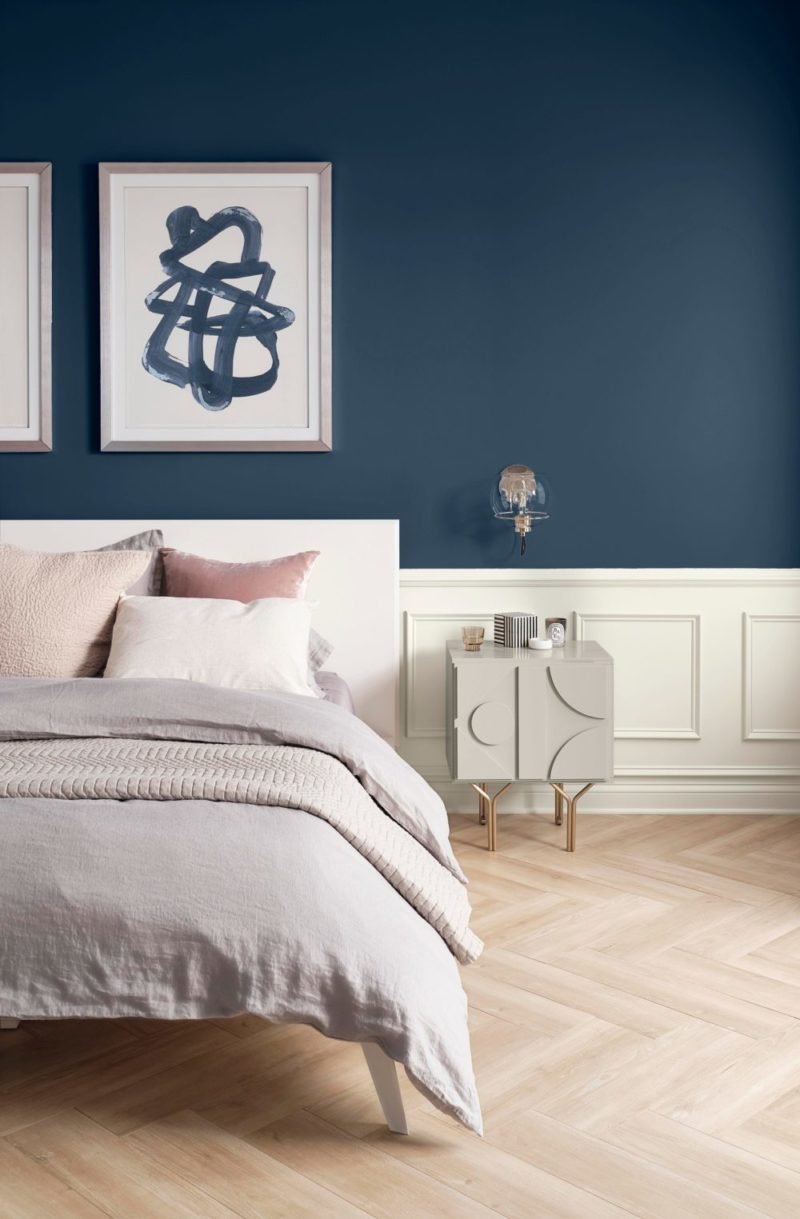 If you are thinking of taking the plunge, head into your local paint store. They can give you advice on sheen, which ranges on a scale from flat to high gloss. It is also critical to have the right tools to get a polished look (rollers, brushes, painters tape, etc). The best thing about paint is that it can be changed relatively easily with little investment, just in case you like next years color better…