Nestled in Washington Park at 1931 E Kentucky Avenue, you will find Maris Johansson's thoughtfully curated children's store, Broomtail. Opened in May of 2020, Broomtail offers a unique selection of apparel, toys, accessories, and gifts for kids ages 0-7. The selection of clothing is both beautiful and functional, featuring small boutique brands and cult favorites such as Rylee + Cru, Angel Dear, Beans Barcelona, and our personal favorite thermal pajamas of the season from Fin & Vince.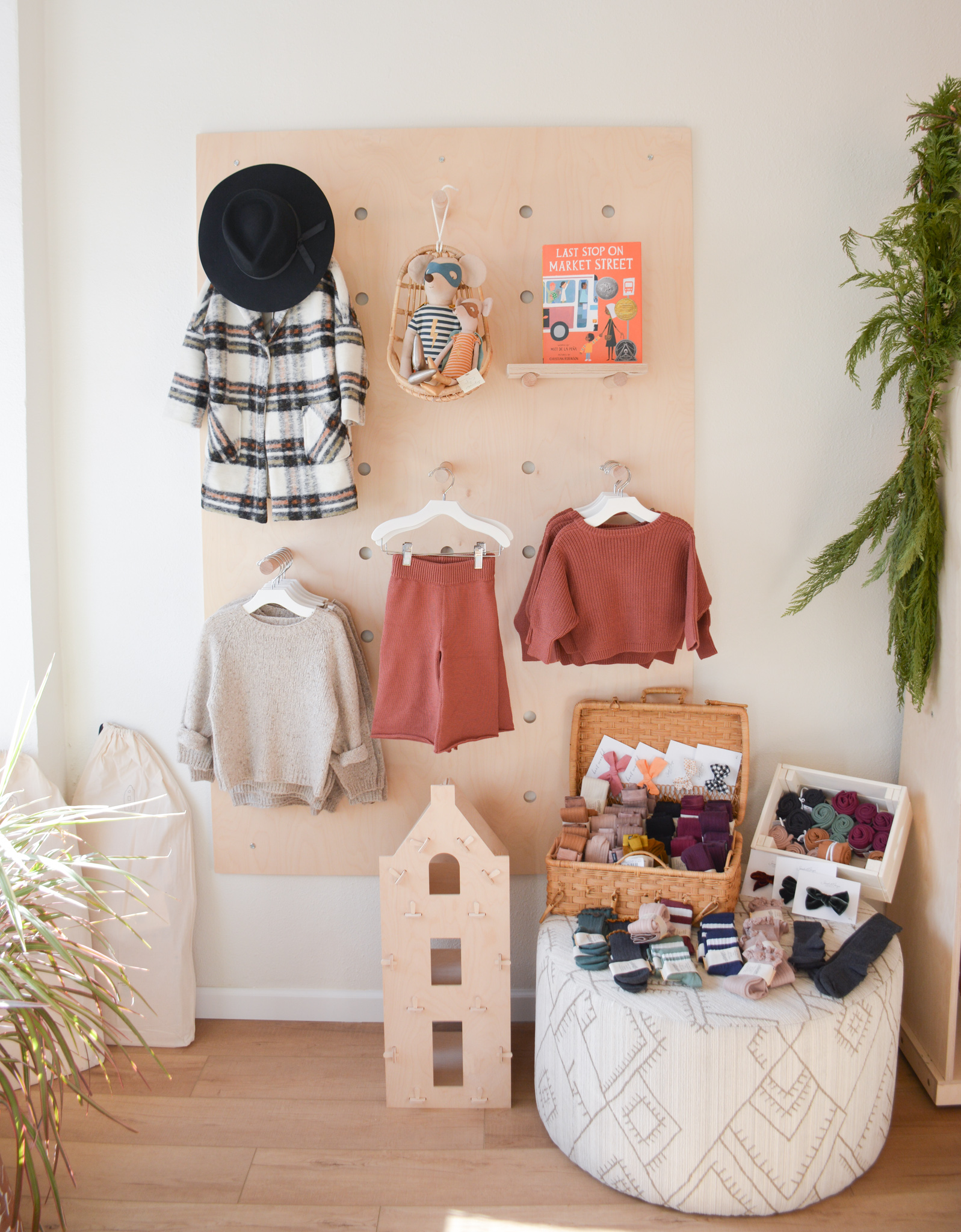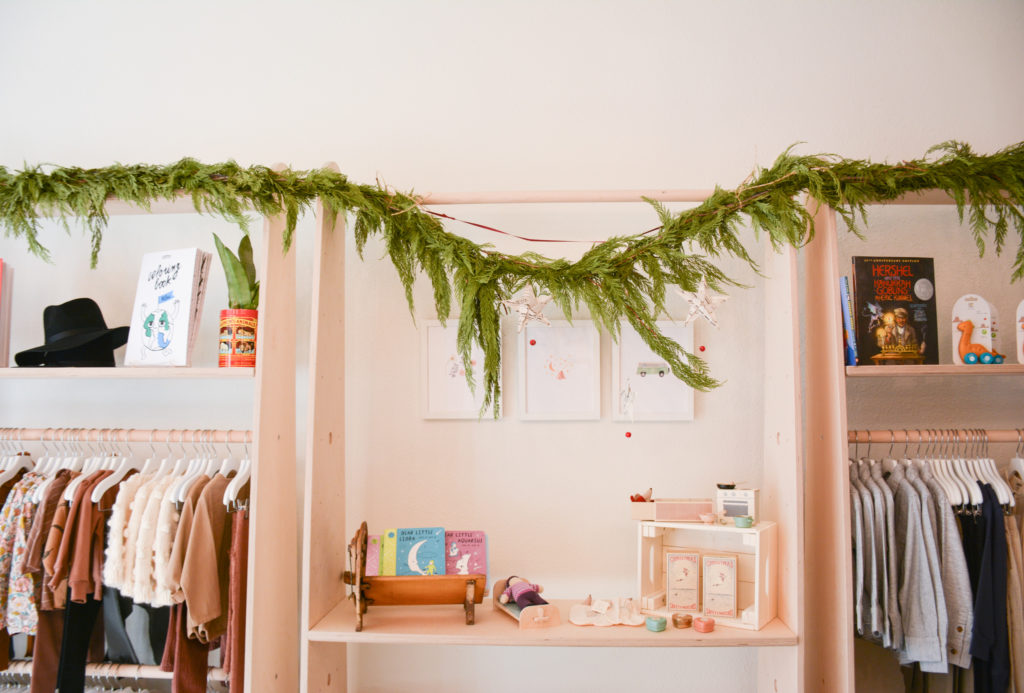 The space is warm and inviting with its palette of rust and blush, and very family friendly! Plenty of room to navigate and stroller and a custom made tree house and comfortable book nook in the back for the littles create a welcoming environment for both children and adults alike.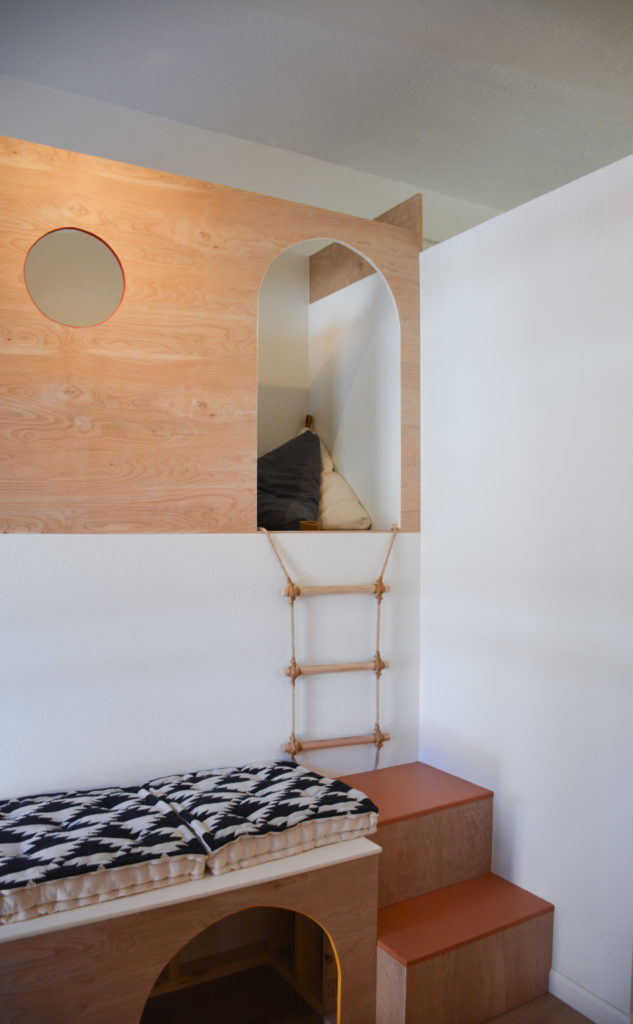 Broomtail Treehouse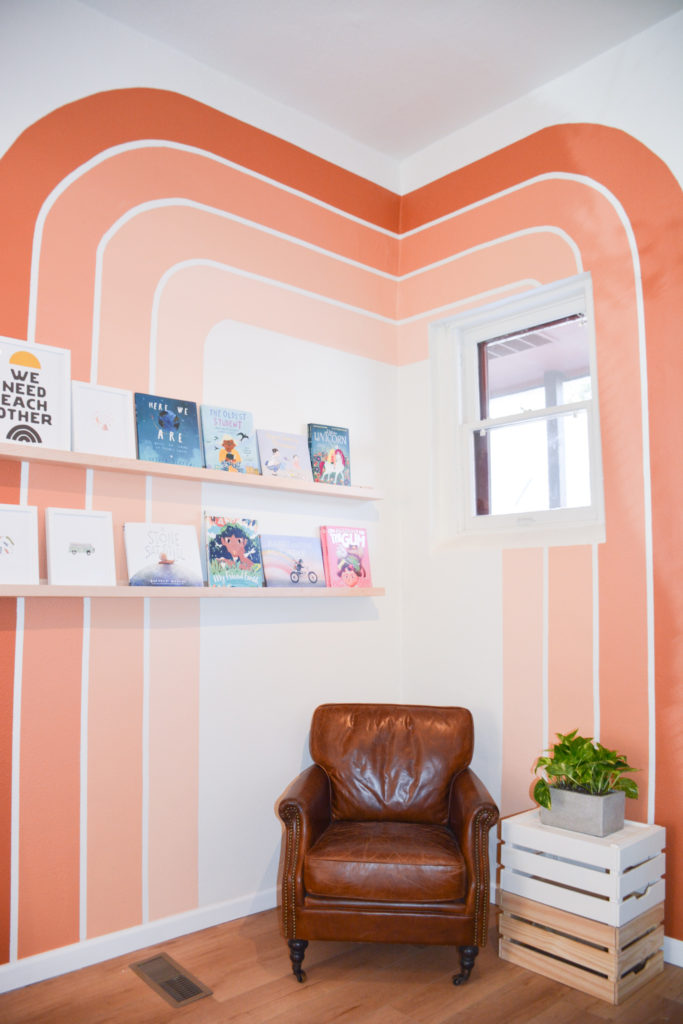 As we enter the holiday season, Broomtail's assortment of gifts does not disappoint. From velvet hair bows to hand knit hats and chic silicone teethers to pine tree baby blankets, they have you covered. Not to mention that they offer gift wrapping to make it a no-brainer stop for last minute gift shopping. Our favorite gifts currently are the Omy coloring posters and ultra washable markers for the little Picassos in your life. Our boys received a poster as a gift recently, and it provided for hours of entertainment (and, yes, the markers really are ultra washable, I was able to clean marker off my floor with just a damp cloth)!
Broomtail is worth the trip in person to meet Maris and visit her lovingly designed and thoughtfully merchandised space but if you are not shopping in person this holiday season, you can visit Broomtail online at www.broomtailkids.com and follow their Instagram page @broomtail. We are already looking forward to our next visit!